Recent work
Hello.
I'm a graphic & web designer located in Italy and this is my personal website.
I specialize in web design, but often I'm realizing print design projects too.
Check out some of my recent work below.
See more works in my portfolio »

Chasa Muntanella
Graphic & template design for new website. Realization by bzs-informatik.ch

Syndevo
Syndevo GmbH corporate website.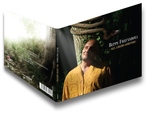 CD cover & booklet design
for Beppe Frattaroli's album«Nel libero arbitrio».


» enlarge image

Ero Forestiero
Complete redesign, including fotogallery & forum, of the Scalabrinian youth pastoral website.

BZS-Informatik
Tableless CSS Redesign of BZS Informatik GmbH website.

Franco Belsole
Online portfolio of a contemporary photographer.
See more works in my portfolio »